Sunday, January 19, 2020
2:30 - 3:30 pm
The Great Hall at Christ Church Cathedral
This event has already occurred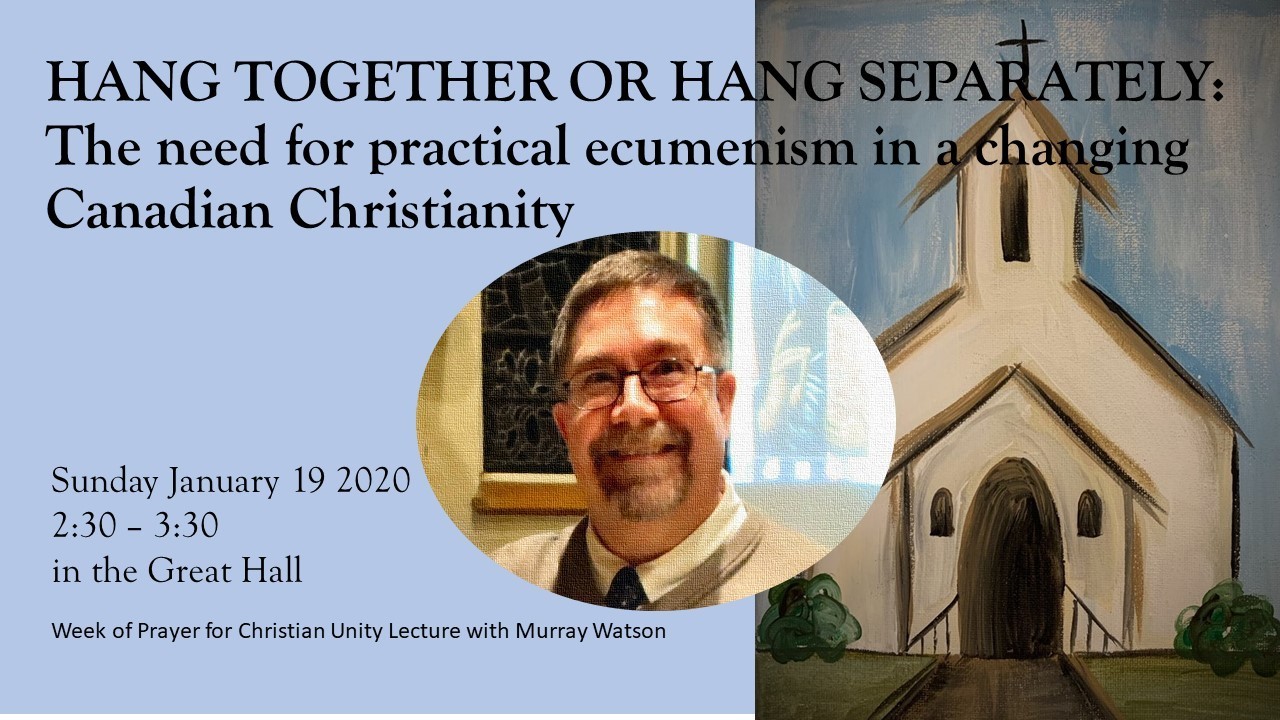 Over the last 15 years, numerous studies and polls have highlighted in distressing ways the numerical decline of most Christian churches in Canada. Especially in rural areas, many small local congregations are barely "hanging on by their fingernails," struggling with aging and shrinking congregations, and the rising expense of maintaining large 19th-century buildings.
For 60 years, we have spoken beautifully about how much we Christians share in common through our faith and baptism; might the crisis of numbers entice (or force?) us to work together in practical, everyday ways never attempted before to ensure there are Christian communities in large swaths of our country?
Might this help to advance "grassroots ecumenism" in ways that decades of dialogue have not been able to?
Dr Murray Watson is a Roman Catholic theologian, Biblical scholar and interfaith educator, whose graduate work took him to Rome, Jerusalem and Dublin. His studies, his experience of pastoral ministry and his travels have given him a unique perspective on the challenges and richness of contemporary Church life, especially in terms of interfaith dialogue and adult faith formation. Murray writes and speaks widely on these topics, including teaching across Canada, in Europe and in the Middle East. He is an adjunct professor in the Faculty of Theology at Huron University College in London, and currently serves as the Adult Faith Formation Animator for the Simcoe Muskoka Catholic District School Board, based in Barrie, ON.