Friday, March 1, 2019
1:00 - 3:30 pm
The Great Hall at Christ Church Cathedral
This event has already occurred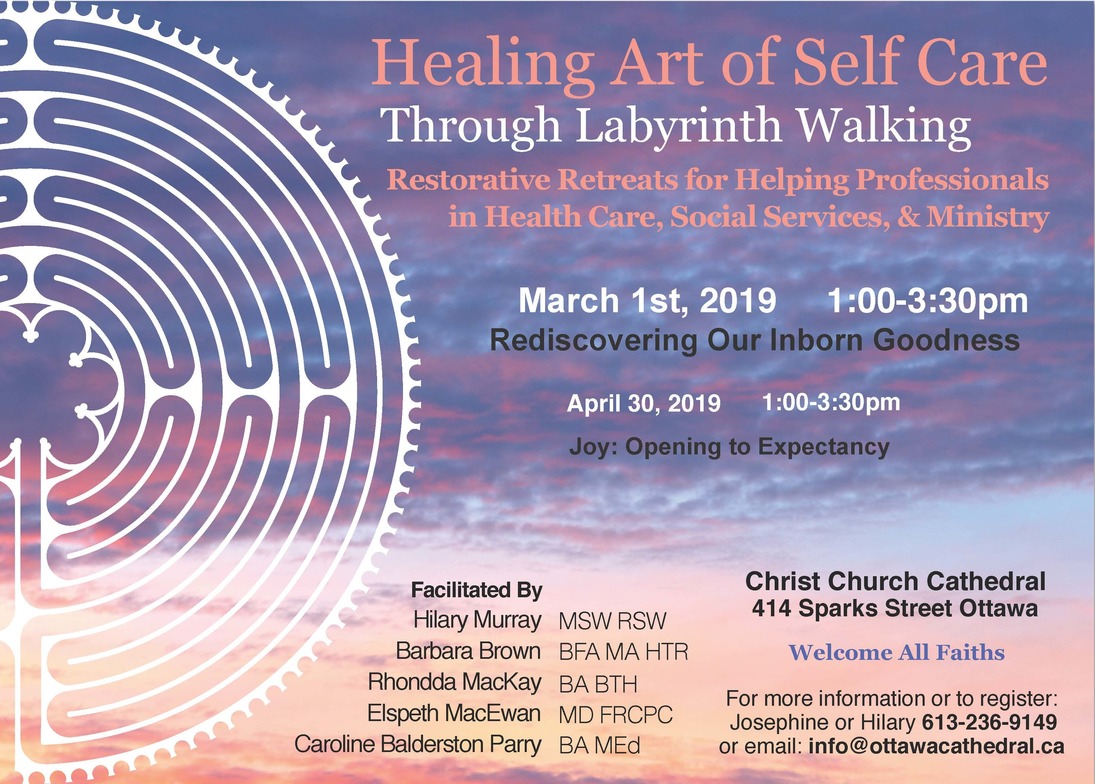 We invite you to participate in the guided practice of walking meditation in the labyrinth.
The Healing Art of Self-Care Program is led by a team of well experienced facilitators who offer a series of themed guided experiences to support and nurture your self-care.
Find refreshment, sanctuary and renewed capacity with like-minded colleagues. Walking the labyrinth often results in subtle yet positive shifts in awareness, well-being, physical comfort and or creative energy. Participants may be surprised by life-changing experiences, a sense of breaking through a barrier and finding answers, sometimes without even knowing they had a question.