Sunday, June 23, 2019
2:00 - 3:30 pm
Christ Church Cathedral Ottawa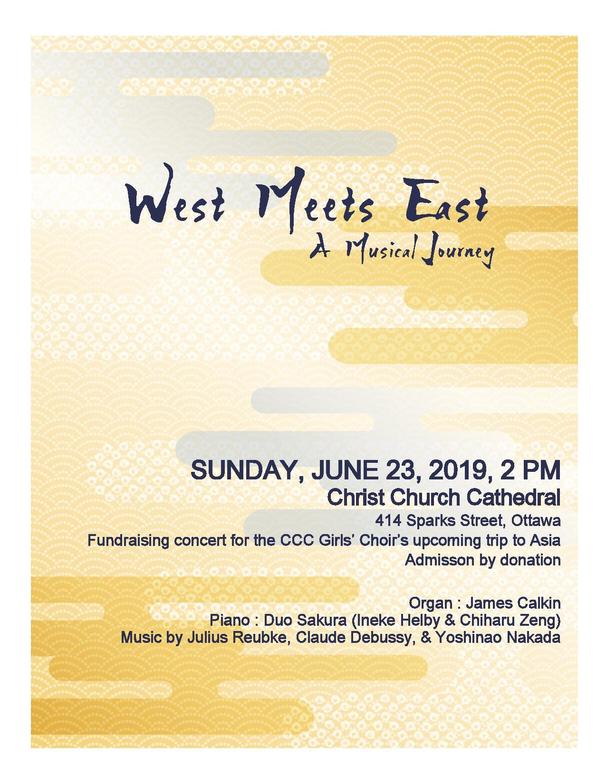 A fundraising concert for the CCC Girls' Choir's upcoming trip to Asia. Music by Julius Reubke, Claude Debussy, & Yoshinao Nakada performed by James Calkin (organ) and Duo Sakura (Ineke Helby & Chiharu Zeng) (piano). Admission by donation.