Saturday, June 1, 2019
2:00 - 5:30 pm
Christ Church Cathedral Ottawa
This event has already occurred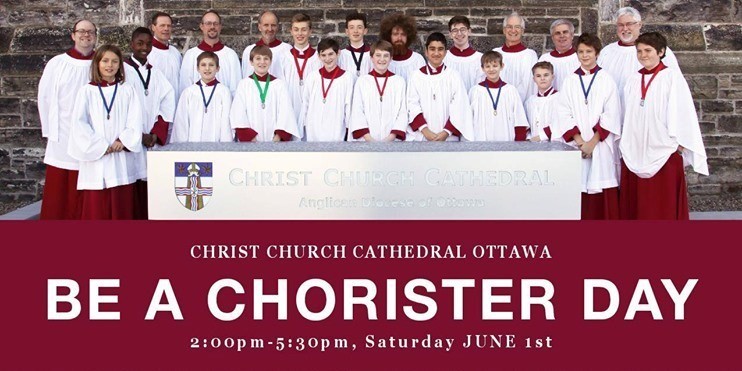 Boys and girls aged 7-12 and their families are warmly invited to come and sing, meet current choristers, take part in a performance, and learn about what choristers do! Refreshments provided. Children of any religious affiliation, or no affiliation, are welcome.

For more information, contact [email protected] or [email protected]

We look forward to seeing you!