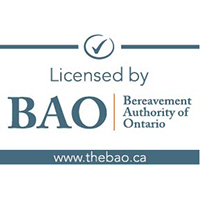 The Columbarium is an elegant and peaceful cemetery in the refurbished undercroft of Christ Church Cathedral Ottawa, a stately and historic building in the heart of Canada's capital. It is a secure, fully accessible, spacious, and beautifully appointed space.

Carefully laid stonework surrounds its formal entrance, leading into a charming chapel and then into the Columbarium itself, where single and double niches are arranged into fourteen sections along its east and west walls. The sections are made of oak, and each niche is sealed with a custom made, solid oak door.

The Columbarium is furnished with 468 niches. 156 niches are designed to hold an urn containing the ashes of one person, and 312 are for the urn or urns containing the ashes of two people. Each single niche has one brass marker on its door and each double niche has two markers. The markers are normally inscribed a the time of need and show the name of the deceased person, dates of birth and death, and a small cross.

The niches in all sections of the Columbarium have excellent sight lines and all are easily accessible.