Sunday, November 10, 2019
1:00 - 4:00 pm
This event has already occurred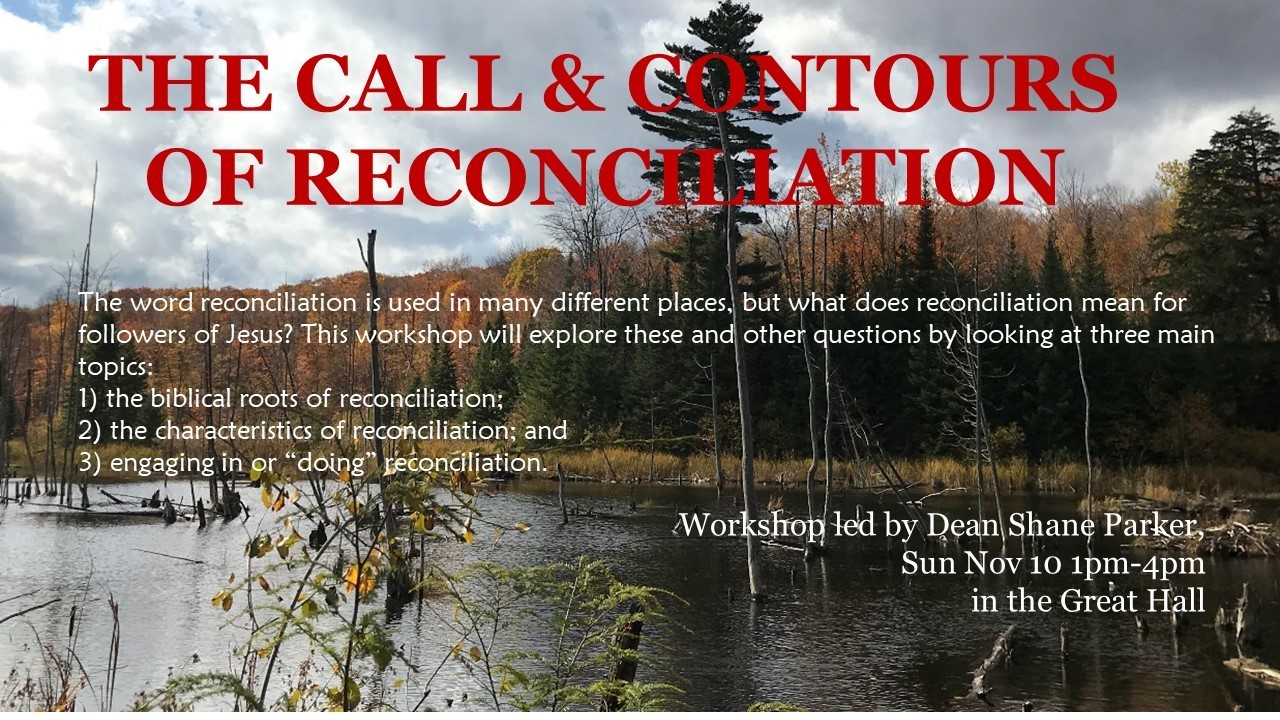 The word reconciliation is used in many different places, from resolving conflict or disputes within families and churches, or between nations—to being the keystone of the Final Report of the Truth and Reconciliation Commission of Canada.
But what does reconciliation mean for followers of Jesus, and what does it involve? Is it a process or an outcome? Is it about forgiveness or something else?
We will explore these and other questions by looking at three main topics: 1) the biblical roots of reconciliation; 2) the characteristics of reconciliation; and 3) engaging in or "doing" reconciliation.