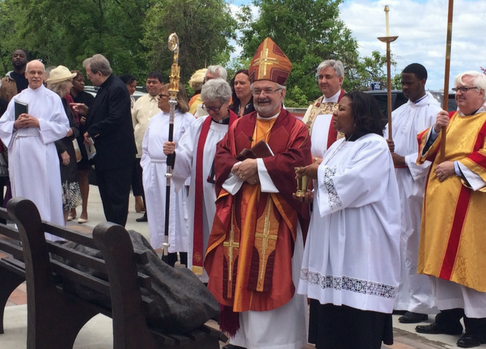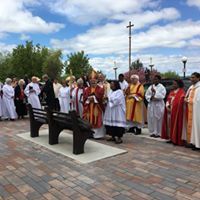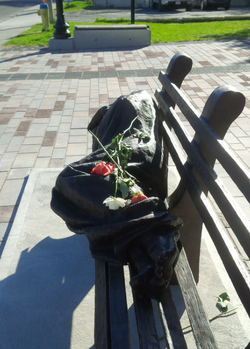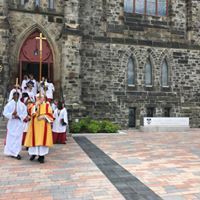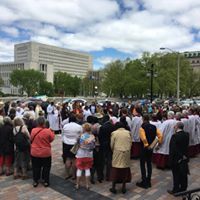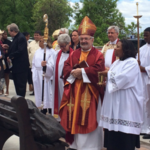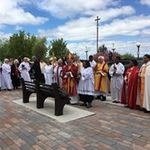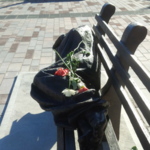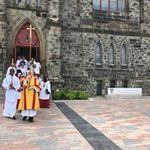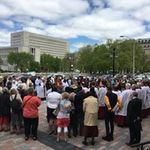 A bronze sculpture depicting Jesus as a homeless person sleeping on a park bench has been installed in front of Christ Church Cathedral in Ottawa. "The sculpture represents the voice and presence of people who are homeless or street- engaged in our communities, and our belief that God is present wherever people suffer," said Bishop John Chapman, of the Anglican Diocese of Ottawa.
Bishop Chapman dedicated the sculpture at noon on Sunday, May 20, 2018 in the Cathedral forecourt, and hopes its prominent location will "remind those who enjoy abundance to have compassion, and to work toward safe and affordable housing for everyone."
The life-sized piece was created by Canadian sculptor Timothy Schmalz, after he had seen a homeless man huddled under a blanket on a bench and thought, "that is Jesus." He was "moved spiritually by thinking about this sensitive human being that is looking like a lump on the street."
The Anglican Diocese of Ottawa is extensively involved in ministry with those who are homeless or at risk of homelessness in the city, and runs Centre 454, The Well/La Source, Cornerstone/le Pilier, St. Luke's Table, and The Ottawa Pastoral Counselling Centre. The Diocese has set a target of creating 125 new units of affordable housing by 2021—the 125th anniversary of the Diocese.
The installation adds Ottawa to a growing list of international cities which feature the Homeless Jesus sculpture, including Rome, Washington, Dublin, Glasgow, Toronto, New York, Singapore, Antwerp, Manchester and Madrid.