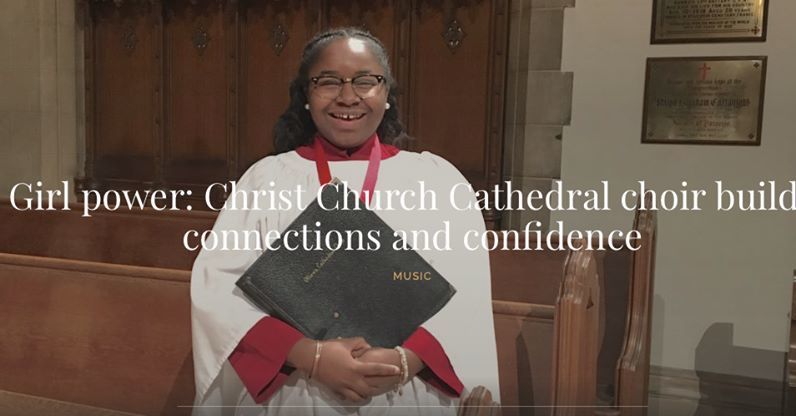 Artsfile webstory by Peter Robb
There is a story about Nnenna Ebere when she was a six year old.
She was in the sanctuary of Christ Church Anglican Cathedral in Ottawa as the girls choir processed from the stalls after performing. Apparently the young girl was standing on a pew at the back of the space and pounding her hands … hard on the wood.
She just wanted to sing in the choir so badly, like her big sister.
Ten years later, she is a veteran of the group, which is the only all girls cathedral choir in Canada. The ensemble, led by James Calkin, will be performing a concert called Angels We Have Heard On High at the cathedral on Dec. 8 with well-known harpist Caroline Leonardelli as a guest performer. On the program, they'll perform a piece of music by Ottawa's award winning composer Kelly-Marie Murphy.