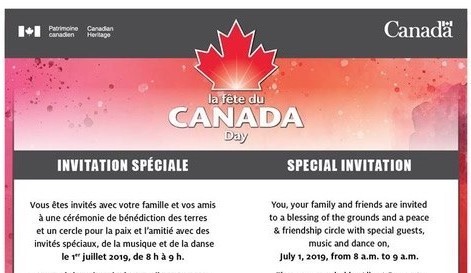 July 1 is Canada Day! Don't miss the opportunity to celebrate our beautiful country's birthday by participating in the many activities happening across the country!

If you are in Ottawa on July 1st, consider coming to this early morning Algonquin ceremony with South Wind Albert Dumont on the West Lawn of Parliament Hill.

The ceremony led by Albert Dumont, Algonquin Spiritual Advisor, is held to honor the land, speak on what defines a relationship of peace and friendship and share our hopes for an inclusive and united Canada.

The event, open to the public, is an opportunity to celebrate the culture and traditions of the Algonquin people. All are welcome.