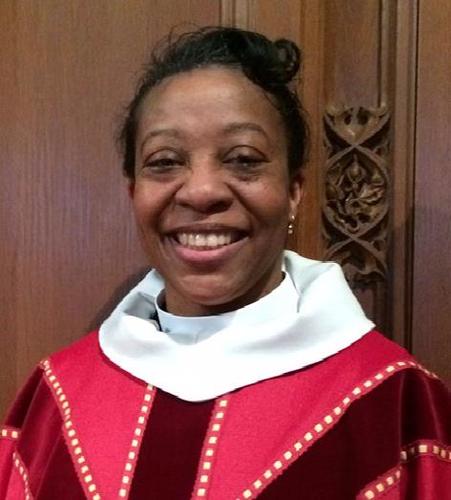 Canon Hilary Murray was originally born in Barbados, West Indies. Having a father who is also an Anglican priest, she and her family moved to many countries in the Caribbean, as well as Canada and the United States. She first moved to Canada when she was six years old. In 1981, her family moved to Ottawa from Montreal, where she finished high school before heading off to post- secondary education.
Hilary obtained her Bachelor of Arts degree from King's College at The University of Western Ontario in 1989. She graduated with a Master's degree in Social Work from The Florida State University in 1993. She obtained theological training from St. Paul University, completing a Bachelor of Theology in 2010 and Master of Pastoral Theology in 2012.
Hilary was ordained deacon and priest in the Diocese of Ottawa in 2012. Prior to her appointment as Pastoral Vicar at the Cathedral in 2018, she served as the Assistant Curate at Christ Church Bells Corners and as Incumbent of the Parish of Fitzroy Harbour.
Hilary served as a Clinical Social Worker for over 20 years before ordination. She has extensive experience providing psychotherapeutic services in the areas of grief/loss, chronic illness and end stage medical conditions, depression/anxiety, trauma, and marriage and family counseling. Her career has taken her from Florida back to Canada. Her last position as a full-time social worker was with Canadian Forces Base Petawawa's, Mental Health Services.
Hilary also has background in the area of dance and spirituality. She studied dance from a young age and in university. She enjoys choreographing liturgical dances, as well as, the ballet, ballroom and modern dance.