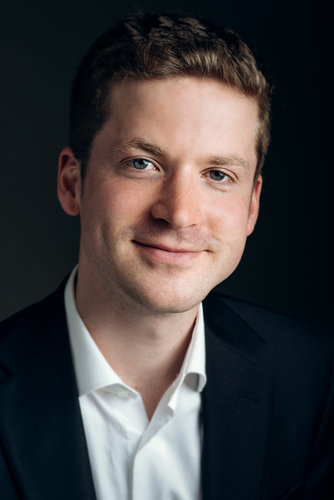 Nicholas Walters hails from Renfrew, ON. A rising star on the Canadian organ stage, Nicholas pursues a Master of Music degree in organ performance from McGill University, Montréal, where he studies with Professor Hans-Ola Ericsson. He holds a Licentiate Diploma in music from the same institution, and has received instruction from some of the leading Canadian organists of the time, including Aurora Dokken, John Grew, Jennifer Loveless, and Jonathan Oldengarm. Winner of the 2017 Lynnwood Farnam Organ Competition in Montréal, Nicholas has been the recipient of many awards and achievements - notably, a Graduate Excellence Fellowship from McGill University, a Schulich Scholarship from Schulich School of Music, and the Walter MacNutt Scholarship from the Royal Canadian College of Organists.

From 2015-2017 Nicholas was the resident Organ Scholar at the Presbyterian Church of St. Andrew and St. Paul, Montréal, where he worked alongside Jonathan Oldengarm, Jean-Sébastian Vallée and a professional choir of more than 40 voices. Previous positions have included Our Lady of Fatima Church, Renfrew, (Director of Music, 2013-2015) and St. Mary's Cathedral, Kingston, (Organ Scholar, 2011-2013).

In addition to his musical interests, Nicholas has been the recipient of an Honours degree in Chemistry from Queen's University, Kingston, which allows him to enjoy occasional contract work at the Canadian Nuclear Laboratories in Chalk River, ON.