Saturday, November 30, 2019
12:00 - 3:30 pm
The Great Hall at Christ Church Cathedral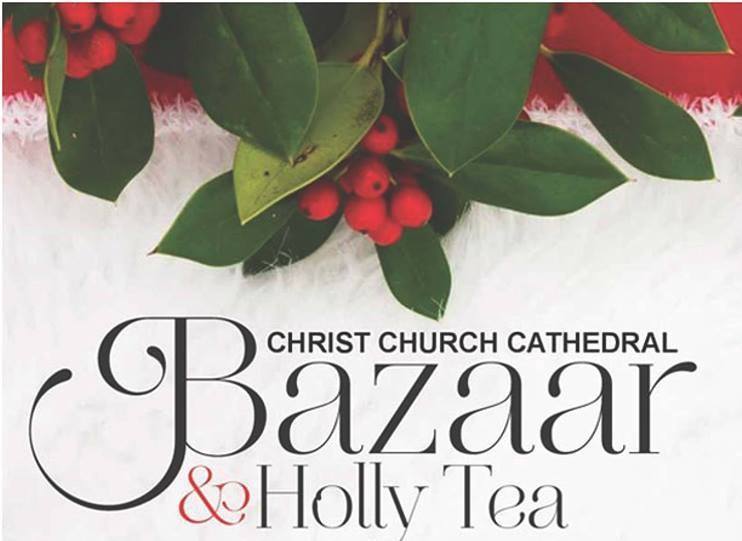 Annual Holly Tea and Bazaar - including sale of baked goods and bazaar items.
Sittings at 12:30 for light lunch, 1:30 and 2:30 for tea. Watch this space for details as to how to get tickets.